Student Handbook
Student Handbook 2021-22
Contents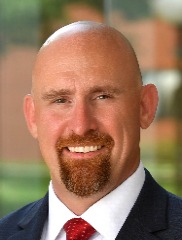 From the President
Welcome to Kankakee Community College! We take great pride in our culture of caring, which means we celebrate diversity and work to create inclusive programs and campus environments to help all students learn. We are eager to get to know you, listen carefully as you share with us your goals and dreams, and then help you achieve them.
The KCC mission is "Enhancing quality of life through learning," and we do this by offering our students and community clients high quality and rigorous academic and career programs. We also offer numerous opportunities to connect with fellow students, faculty, and staff.
During your academic journey at KCC, you will find people and programs that meet you where you are. From there, you can follow a path toward immediate entry into a career or continue on to a four-year bachelor's degree. We offer a quality education at a fair cost, and we will help you meet your goals.
There are a lot of great things happening at KCC. Thank you for being a KCC student!
Michael Boyd became KCC's seventh president on July 1, 2019. He holds three degrees from Illinois State University: a bachelor's degree in English education, a master's degree in English studies and a doctorate in English studies.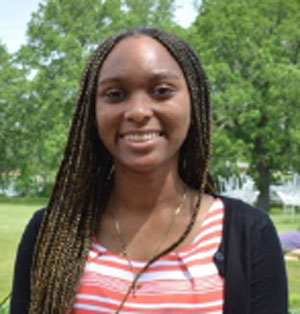 From the Student Trustee
Welcome to Kankakee Community College. As your Student Trustee and Student Advisory Council President, I would like to welcome all new and returning students to KCC. I am truly honored to serve as the voice for the student body for the college community. I am not only involved in campus activities, inside and outside of the classroom, but I am committed to representing the diverse student body of KCC.
As your student trustee, it is my job to keep you, the student, involved and informed about student issues, programs and events as well as ensuring your voice is heard, both locally and state-wide. Additionally, it is my responsibility to advocate for you to improve and enhance your college experience during your time at KCC.
Do not fall into the belief that your voice does not matter. I am here to assist you find your voice, and to ensure your needs and opinions do matter. During the fall and spring semesters, I will also host a "Spill the Tea with the Student Trustee" forum where you can meet with me, ask questions, obtain information, and/or express your challenges or concerns. So, I challenge you to voice your opinion, get connected, and get involved! To contact me, please feel free to send me an e-mail at sbot@kcc.edu.
You can also become directly involved in the Student Advisory Council, which is responsible for student clubs and the diverse student life programs, events and activities occurring outside-of-the-classroom. Join the SAC, start or join a student club, or enjoy one or more of the numerous social, fun or educational student events provided throughout the year. To join the SAC or attend regularly schedule meetings, visit: www.kcc.edu/student-resources/student-representatives/.
Cordially,
Samaria Rosenthal
Student Trustee/Student Advisory Council President
Support Services
Athletics
KCC has seven athletic teams: Men's basketball, baseball and soccer; women's basketball, volleyball, soccer and softball. Athletic programs are open to all students enrolled in 12 or more credit hours who meet NJCAA eligibility requirements. All athletes must adhere to KCC's athletic code of conduct. More information is at athletics.kcc.edu.
Bookstore
The KCC Hammes Bookstore sells required textbook and school supplies as well as optional course resource books. Some textbooks are available to rent. Greeting cards, gift items, KCC clothing, computers, food service gift cards and gift certificates are also available. Order textbooks online at books.kcc.edu. For hours, please see the bookstore website or phone 815-802-8590.
Career Counseling/Exploration
Career Counseling and Exploration includes
Career Assessments
Career and College Exploration
Workshops
For more information, phone 815-802-8500 or visit Room D237.
Career Services
Career Services provides a connection to hundreds of current employment opportunities including part-time jobs, job shadows to support your classroom experience and get first-hand knowledge about your major and career, or full-time professional position. Career Services also offers support services including:
Resume writing and interview skills training
Job postings and hiring events
Internships and apprenticeships
Mock interviews
Workshops and webinars
For more information visit continuinged.kcc.edu/career-services
Code of Campus Affairs and Regulations
The following policies and rules can be accessed at kcc.smartcatalogiq.com/current/Academic-Catalog/Code-of-Campus-Affairs-and-Regulations:
Affirmative Action and Equal Opportunity
Discrimination/Sexual Harassment
Silent Witness Program
Religious Observations
Rights of the Disabled
Sexual Misconduct
Drug and Alcohol-Free Learning and Working Environment
Counseling and Referral Services
Life is full of challenges, but you don't have to go at it alone! Transformative Growth Counseling provides personal counseling services for KCC students and staff. Counseling is confidential. The first five sessions are free for enrolled KCC students. For long-term-treatment, we accept insurance, self-pay and sliding scale. For more information visit www.kcc.edu/student-resources/counseling-and-referral-services/
Disability Services
According to federal law, the Office of Disability Services provides legally mandated accommodations and facilitates equal access to students with disabilities. Support Services may include alternate testing area, exam readers, textbooks in alternate format, note takers, sign interpreters, tutors, and modified equipment. The office does not perform diagnostic assessments, nor does it offer personal devices or aids. Students must contact the Office of Disability Services four to six weeks prior to the beginning of each semester to arrange for timely, reasonable accommodations. TTY users in Illinois may phone 711. Outside of Illinois, the toll-free number is 800-526-0844. For more information, please visit www.kcc.edu/disabilityservices.
Equity, Diversity, and Inclusion
The KCC Center for Equity, Diversity and Inclusion is committed to fostering an environment of cultural awareness, social justice, and a sense of belonging for all students, faculty and staff. This commitment is demonstrated by the amplification of historically marginalized voices, openness to brave and courageous conversations, and promotion of retention, matriculation and academic success. The EDI center is KCC's hub for cross cultural education, affirmation, celebration, and an ever-growing network of resources and support. For more information visit www.kcc.edu/EDI.
Fitness Center
The KCC Fitness Center offers total body fitness to KCC students and members of the community. The 3,500 square-foot facility features state-of-the-art equipment from Life Fitness, the No. 1 brand of fitness equipment in health clubs worldwide, offering a full range of training options. For additional information visit athletics.kcc.edu/facilities/fitness-center.
Food Pantry
The Food Pantry supports students on their journey as they work toward achieving their goals. We are committed to increasing access to food as a key to success, by providing assistance to any student in need. For more information visit www.kcc.edu/student-resources/food-pantry and/or follow us www.facebook.com/KankakeeCommunityCollegeFoodPantry
Library
The Harold and Jean Miner Memorial Library offers fiction and non-fiction books and online access to articles and e-books. Research help is available from a librarian in-person or online. Email library@kcc.edu or visit library.kcc.edu for more information and current hours of operation.
Lost and Found
Missing and found articles should be reported to the campus police department either in-person in Room L112, next to the auditorium; or by phone 815-802-8190. Found items can be brought to the Welcome Center, Room D109. Notices of the loss will be posted by the college. Items should be marked with information about the location where it was found, the person discovering the item(s), the date, and any other helpful information. Articles may be claimed by providing proper identification. Articles remaining in the lost and found will be awarded to the finder if not claimed on the last day of classes for the semester in which the article was lost. Articles not claimed will be donated to local charities.
KCC Police & Safety
The KCC Police Department is entrusted with the safety and well-being of all individuals at the college and provides protection for all college buildings, facilities and properties. The primary responsibility for campus safety falls upon each and every one of us. If you "See something, Say something."
The police force needs the community to practice self-awareness and reports issues. Potential criminal activity, medical emergencies or similar situations should be reported immediately to 911, dial ext. 5555 on any campus telephone, or using a blue emergency station in the college parking lots.
For more information visit www.kcc.edu/about/police-and-safety.
Scholarships (Foundation)
The KCC Foundation provides $200,000+ in scholarships to KCC students annually. Additional resources are available including emergency funding for students who demonstrate need and alumni support/programming. To learn more and apply for scholarships, visit foundation.kcc.edu/scholarships. Please feel free to visit us at Room D211 or phone 815-802-8251.
Student Complaints
KCC is committed to providing excellent service and academic experiences for students, community members, and staff. If you experience anything less, you may file a complaint using the appropriate form located at www.kcc.edu/student-resources/student-complaint-policy. All complaints will be taken seriously and addressed promptly.
Student ID Cards
KCC photo identification cards must be obtained by all KCC students, staff, and faculty members. Photo IDs are necessary to use the Miner Memorial Library, the Fitness Center and for admission to student activities, including athletic events. For additional information to obtain a Student ID, please visit www.kcc.edu/idcard.
Student Right to Know Act
The federal Student Right-to-Know Act requires institutions to compile and make available to current and prospective students information on the completion or graduation rate of certificate- or degree-seeking, full-time students at the institution. This information is available in the KCC catalog.
Testing Center
The KCC Testing Center offers English and math placement testing. Placement scores demonstrate your readiness for college-level writing, reading, and math and help determine your starting level in KCC courses. Placement tests are required for many of the programs and classes KCC offers. You may be able to opt-out of testing and be placed into transfer-level math or English classes by providing us with qualifying ACT/SAT/GED scores and/or high school GPA or previous college transcripts.
For additional information including substituting coursework and retest policies, visit www.kcc.edu/admissions/testing.
Transfer Programs
Are you planning to transfer from KCC to a four-year college or university? We can help! KCC's Transfer Center provides:
Specialized advisors who help you select the right classes and programs that will transfer to the university or college of your choice
Transfer fairs, held each fall and spring at KCC
Assistance with accessing online resources. For more information visit www.kcc.edu/student-resources/transfer
TRIO Programs
The TRIO Student Support Services program assists low-income, first-generation or disabled students who seek to earn an associate degree and transfer to a four-year institution to complete a baccalaureate degree. More information is at www.kcc.edu/trio.
KCC also assists students who aren't in college yet through TRIO Upward Bound and TRIO Talent Search programs. More information is at www.kcc.edu/upwardbound and www.kcc.edu/triotalentsearch.
Transfer Services
Students planning to transfer from KCC to a four-year college or university to complete a baccalaureate degree can use Transfer Services. Visit www.kcc.edu/transfer for useful information.
Tutoring Services
Free tutorial services are available to support students enrolled at KCC in a wide range of college courses and individual skill development activities. Tutors provide assistance with:
Canvas navigation, MS Office programs, and other school-related technologies
Mathematics
Lab sciences
Accounting
Developing writing assignment ideas
Draft stage assignments through feedback and suggestions for revision
Citation of sources
Any writing or speech assignment in any course subject
Tutoring services are in the Student Success Center, on the upper floor of the Miner Memorial Library and are available on a walk-in basis. Our tutors also provide online assistance through our website, with no appointment necessary. For online tutoring help and for more information about all tutoring services, visit library.kcc.edu/tutoring.
Student Life and Development
The Office of Student Life and Development provides our diverse student population with opportunities to get involved, develop leadership skills, and get the most out of their college experience. We strive to engage students in meaningful experiences through activities, events, recreational sports, outdoor adventures, clubs and organizations, student government, leadership retreats/training, and volunteering. For more information, email studentlife@kcc.edu or visit us at @KankakeeCommunityCollegeStudentLife.
Student Advisory Council
The Student Advisory Council (SAC) acts as the student government at KCC. SAC members represent the interests of the KCC student body to college administration, promote college pride and participation in student activities and serve as student representatives to outside organizations. For more information visit www.kcc.edu/student-resources/student-representatives
Student Clubs and Organizations
When you're in college, what happens outside the classroom is just as important as what happens in the classroom. You'll learn just as much through student organizations as you will through textbooks. Student clubs and organizations allow students to take on responsibilities or challenges to lead and make a difference in the college community and provide students with the knowledge, skills, and abilities to be a good leader—qualities they can take with them into life after college. For a list of clubs visit www.kcc.edu/student-resources/clubs/ or email to studentlife@kcc.edu.
---

KCC shall provide that no otherwise qualified person with a disability shall, solely by reason of disability, be excluded from the participation in, be denied the benefits of, or be subjected to discrimination under any program or activity engaged in by the college as required by Section 504 of the rehabilitation Act of 1973 and the Americans with Disabilities Act of 1990. The section 504 coordinator (Kimberlee Harpin) ensures the college is in compliance with federal law in providing individuals with disabilities and equal opportunity to participate in its programs and benefit from its services, including the provision of information to employees, students and members of the public. For additional information or to report a concern, phone 815-802-8472 or email kharpin@kcc.edu.