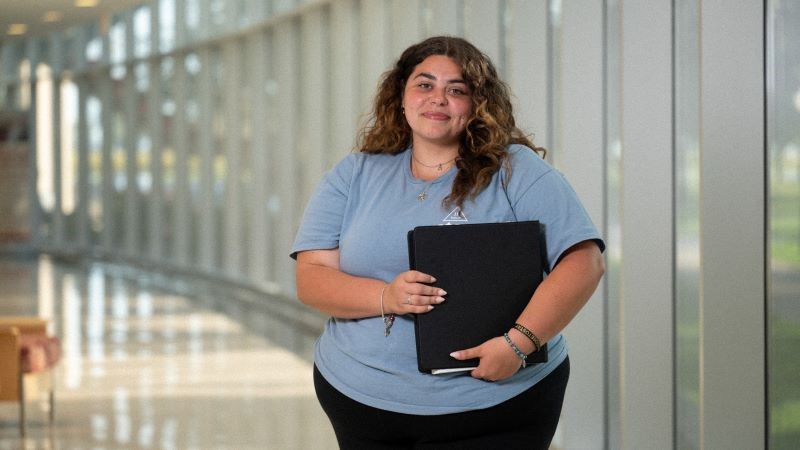 Start the Semester Right
We're glad you're here! Whether you are a first-time student, returning from last semester, or haven't been around for a while, KCC staff and faculty are here to help.
Visit the Welcome Center
Stop by the Welcome Center on the first floor of the Workforce Development Center at KCC's Riverfront Campus. Staff can give directions, provide a copy of your class schedule, and help with other information you need.
Use My KCC
(my.kcc.edu) is the portal to the resources you need. There's access to Student Self-Service (includes registration statements, grades, financial aid, registration), email, the Canvas learning system, news, announcements, events, and much more!
Stay Connected
Social media - Announcements are posted on the college's Facebook page and Twitter account. Several programs and departments also have a Facebook presence. Choose from our comprehensive list of sites and follow your interests.
College closures - Sign up for School Messenger text alerts to get notified of college emergency and weather-related closings.
Forward your campus email - You have KCC email account, hosted by Google. To forward the student.kcc.edu emails, create a rule so they land in your personal account.
Books, food, and Hammes Café
Hammes Bookstore - Hours, buy-back dates, and more are on the Hammes Bookstore page. Note: textbooks change from semester to semester. Bring a copy of your schedule to purchase the correct books. A photo I.D. is required for all textbook purchases and rentals.
Food Service - Hours and more information are on the Food Service and Hammes Café pages.
Help
Information Technology Services - Need help with student email, passwords, Canvas and KCC Connect? Looking for a computer lab? Check out the ITS Helpdesk site and KCC Online Resources.
Students have access to Office 365 for Education through KCC's Microsoft Software License Agreement. This program allows eligible students to obtain a copy for home use.
Tutoring - Get tips and assistance to get through. KCC offers FREE tutoring for a variety of subjects.
Getting Here
Transportation - River Valley Metro stops at KCC three times per hour and there are other transportation options, too.
Parking - Use the parking information page to find student, handicapped and motorcycle parking.
Around campus - To find your way around, refer to the campus maps.
More questions?
Submit an info request, chat with us or phone 815-802-8500.​